Randal Southee
Board Chairperson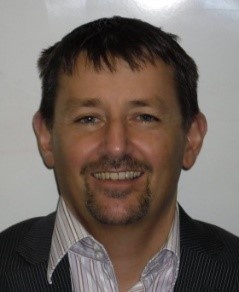 I was elected onto the Whanganui High School Board in 2013, having previously been on the Board of Trustees for St John's Hill School. Currently, I have my eldest son at Whanganui High School in Year 12 and another starting next year, so I am keen to continue to contribute to the School community.
We have some exciting projects ahead over the next three years, with a successful ERO visit in late 2015, the Board is now about to embark on a wider community engagement programme this school term to develop both our vision for WHS, and importantly what the community would like to see our graduate students develop into.
I have had successful management and leadership experience across both private and not-for-profit sectors. My strengths are in governance, strategy and leadership. We are fortunate to have a great team of dedicated and passionate teachers, and a diverse and culturally rich community that afford our children the very best opportunity and environment to succeed in their educational endeavours. It is a great privilege to serve on the Board for another term and see completion of the work that has been started over the last term.
Murray Woodhouse
Property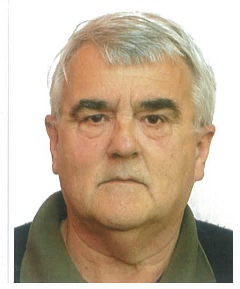 I stood for re-election to the Whanganui High School Board of Trustees as a Trustee with 16 years Board of Trustees experience, serving on the Board of Aotea College, Cullinane College, Churton Primary School and Whanganui High School. I have chaired two Boards for a total of six years, and with twelve years in Local Government as a Porirua City Councillor, bring a wealth of meeting experience to the Board.
My wife, Lisa and I have four past/present children at Whanganui High School. I am self-employed and my work experience includes banking, accounting and business management. I am also a Justice of the Peace.
I have been a conscientious member of the Board over the past five years, with responsibility for a Board watching brief on Property matters and latterly Health and Safety. The upgrade and refurbishment of the School's classrooms have continued over the past three years and we have also seen the long awaiting completion of the new Hard Court surfaces.
The Board of Trustees and Whanganui High School continue to face a number of challenges over the next three years and beyond, and I believe that I can continue to contribute to resolving those issues.
I look forward to being able to continue to play a part in the ongoing development of our High School for the betterment of Students, Staff and Parents.
Richard Chapman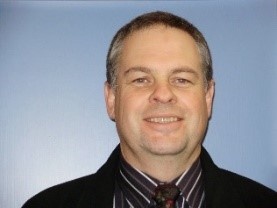 My wife, Leanne and I have three children. Our two daughters completed their secondary education at Whanganui High School (WHS) and our son is currently enjoying Year 13 at WHS.
For the majority of my career I have been involved in the Motor Industry - from leaving school and completing my Trade Certificate in Automotive Electrical Engineering to now working as a National Moderator for an Industry Training Organisation. With working in the tertiary education sector for the past 15 years I understand the importance of a good education.
For the last six years I have been a member of the Whanganui High School Board of Trustees and have enjoyed the challenges and responsibilities of the role. It has been a privilege and I look forward to serving in this role.
Jo Maguire
Tēnā koutou katoa
My name is Jo Maguire and I have lived in Whanganui for most of my life. My family is of great importance to me and I enjoy spending time with them. I am married to Paul, who is a former pupil of the school, and we have two daughters.
I am a Team Leader at St John's Hill School and have been a teacher for 20 years working in both low and high decile schools. I work with families and whanau, transitioning to school every day and I am very approachable.
I have the health and well-being of the learners as a high priority. I have a professional manner and want the best education for our learners at Whanganui High School. I work with and understand the New Zealand Curriculum, School Policies and Educational Guidelines. I will be able to ask appropriate questions for you and on your behalf. I am forward thinking and am wondering what future learning will look like and how e-learning will support our learners into the next decade.
I am very proud and privileged to be a new member of the Board of Trustees in 2016 and look forward to being a part of this fantastic school.
Ngā mihi nui
David MacMillan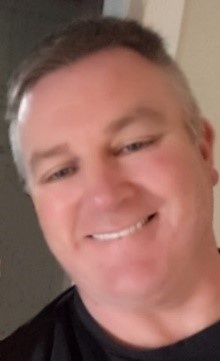 Having had three terms of experience as an elected Board of Trustees representative, and many more years of experience in Health & Safety, Human Resources and Quality Assurance, I am certain I will provide a valuable addition to the Whanganui High School Board.
I am passionate about the value of education and strongly believe in transparency and teacher/parent partnerships in achieving great outcomes for our children. I have ambition to contribute to the great learning environment at the School, which enables staff and children to succeed.
Serving on a Board is very rewarding, and even more so in the current education environment of new goals, priorities and directions.
I believe Whanganui High School has a proud tradition of excellence in not only academia, but also in sports, cultural and arts endeavours, but this is a journey and requires foresight and diligence from the whole School community to maintain such achievements.
Lisa Anderson
Staff Trustee
I have been employed as a full time teacher of English and Social Studies at WHS for the past 10 years. I am currently in charge of the Year 11 English courses. My teacher inquiry is focused on literacy for our at risk students as they enter Year 11. I have had one of my children educated at WHS, and I have coached basketball and hockey during this time.
As the Staff Trustee on the Board I want to ensure that there is open and transparent communication from the Board to the Staff, and vice versa. Over the last six years I have watched lots of positive change occur but often at the expense of the good will and morale of the Staff. I would like to work with the Board to ensure that Staff have an avenue to express their views without prejudice. I believe there is a need for Staff to have a better understanding of the Board's processes and decisionmaking.
I am approachable, open minded and ready to assist Staff in a confidential and supportive way. I believe that in the past there has been an unnecessary distance in the relationship between the Staff and the Board. We both have the interest of the students and the wider community at the forefront of our minds. I believe if we work together using a positive framework we can achieve much more. I will be a strong advocate for you and welcome the opportunity to represent the Staff as part of this process.
Rebecca Baker
Student Trustee
Pirihira Cribb
Tēnā kautau tātau e te kaupapa tangata e ahu mai ki tēnei kura o tātau.
Ko Pirihira (Piri) Cribb tōku ingoa. He uri tēnei no ngā tahataha o te awa tupua o Whanganui me ngā roto tapu o Te Arawa e tuku mihi ki a kautau katoa.
I stumbled in to the board room by way of my attendance at a whānau hui when my youngest child began her journey here at Whanganui High School. We had come from a small primary school background and this was a new experience for both of us. I knew that if she was going to foot it in a big school like Whanganui High School I was going to have to walk that journey with her. So far it has been well worth every step.
I'm here as the representative of the Māori whānau at Whanganui High School so I accept the responsibility to bring a Māori worldview to the board table. I also accept the huge challenges that brings with it in terms of assisting my fellow board members, our staff, students, families and wider community to what that looks like in practise without simply creating a superficial environment that has no substance.
The LIFE values of Whanganui High School are consistent with the values and practises of Te Ao Māori so it is my goal as a mother and representative of the Māori whānau to contribute to the architecture of practising those at our school by way of my place at the board table.
Kia Whaiora (that we might have life)